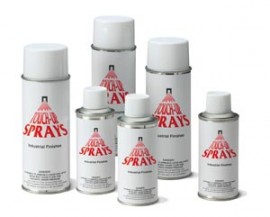 Tinplate container has high strength, good formability, product compatibility and many other advantages. So, since two centuries ago, countries have generally pay attention to this kind of packaging containers, from shoe polish, paint, ink, lubricants, to various chemicals, dangerous goods, etc. are widely used. In particular, continue to improve the design and process modeling technology to create a beautiful look and brand, and promote the sales of the product.
Now, from the petrochemical industry to the food industry, metal cans could be seen everywhere packaging products. Building materials industry with their costumes adhesive, packing and advanced coatings. Currently shaped metal cans upscale lingerie has become fashionable. Therefore, the metal shaped cans will have a broad development prospects.
Today, beautifully printed tinplate small resealable container is still popular, this vessel is mainly used to contain dry food, naked candy, cookies, nuts, medicines, tobacco, shoe polish, car wax, butter, vegetable oil, etc. and so on. Japan has many small factories producing such tinplate container for seaweed, green tea, rice cakes, cookies, etc., in order to keep dry products, you can also add iron rich artistic wrapping listening outside, the traditional cloth labels or in listen to the appearance of the fine iron printing, is used as gifts.
Germany has used tinplate containers tennis, English is also used as a gift tin listen male gift boxes, built-tie, golf, France and even the design of the shoes packaging. This tinplate listening, except at the end, all the color, brand name stamping, good effect, popular with consumers.
Tinplate printing by offset lithography based. Since the non-absorbent substrate tin, so the use of the drying room to a curing treatment of volatile solvents in the ink. For a long time the existence of tinplate printing products color saturation is low, small color gamut range, reducing the difference between the pattern, dot easily deformed, and accuracy and color control is more difficult than other printing problems. The twentieth century, the use of the latest achievements of computer information systems and image processing, and high-definition printing and wide gamut printing a combination of methods to make tinplate printing produces high fidelity results.
Containers can promote sales, and has become the trend of a market. For the centenary Jinian Li Southampton tea sales in the UK, Southampton Tea Company has established a sophisticated specially designed tin listening, using eight color printing, surface roll green paint, a year in the United States sold out a few listen to the first one hundred thousand tea
Resistance welding of tinplate listen to the child provides sufficient strength and integrity, especially manufacturing and shaped circular listen listen. British Xi Aimu imitate Indian elephant tea than the company also used to listen to resistance welding technology for design and production, listen and listen to cover all the body color, and coated with sparkling blue paint. Listen to a tin of paint applications representation container products.
Tinplate listen to the child have good strength, puncture resistance, fire resistance and other decorative obvious advantages over plastic containers oxygen barrier ideals. But tinplate for water-based paints listening deficiencies, is the upper edge of the easy corrosion, resulting in paint color. Listen to a Belgian paint manufacturers have developed a polyethylene gasket, place catchy ring circle, to prevent rusting water-based paints.
Canned food production must be painted a layer of paint on the walls of the tank, so that the contents of food and tin plate separately, in order to reduce the reaction between them, so as to ensure food quality and extend shelf life. Paint must be non-toxic, odorless, tasteless, does not affect the food's flavor and color, coating subjected to shock, folding, bending and other processing do not fall off, do not zoom at high temperature soldering, no harmful substances leaking. Coating dense, substantially void-free, corrosion-resistance.
To meet the canning process quality requirements for raw materials, process steps must be strictly controlled the production of tin plated steel, grasp stamping, welding, seaming three key processes. For shaped tank, the tank body flange dimension is crucial. Production of metal shaped cans enterprises, basically using resistance welding technology, which is characterized by good sealing performance, high weld strength, shape and weld appearance, weld thin, easy flanging, necking, sealing and other after-operation step.
Metal drums in the United States to launch a capacity of more than thirty liters, mainly for chemicals, oils, solvents, products, liquid dangerous goods transportation, washer lid prevents light entering the air and water, with good the oxygen barrier properties and air tightness.
Metal drums smooth surface, may indicate a permanent statutory warnings and safe use of special markers. According to United Nations regulations on dangerous goods packaging, packaging for dangerous goods must withstand stacking, drop, leak-proof, water pressure test, the test should be marked by a container or molded out of a permanent mark on the barrel about. Australia is the world's oldest require the use of dangerous goods packaging of dangerous goods in the domestic and export transportation in the country.
Holland called a metal container company than the Philippines made ​​the first conical pails, approved by the United Nations and accepted for liquid dangerous goods transport packaging. The pails can withstand drops from 1.8 meters high, in line with United Nations regulations on hazardous goods packaging.
Related posts