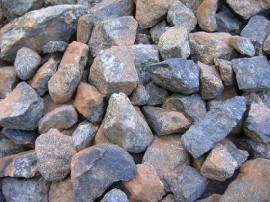 In 2015, the global iron ore prices fell more than 45%, decline and flat in 2014, the main reason including supply exceeds demand, cost reduction and a stronger dollar.
Since the lows in July after strong rebound, the global iron ore prices have been steadily declining since the beginning of October. Since December, the global iron ore prices at record low, mid December fell below $40 key price remains difficult to stop falling. In 2011, iron ore prices hit a high of $190 per ton.
Many agree that the price of iron ore next year the downward trend will continue, every rebound lack enough support at present. Supply and demand side, the international four big iron ore producers (vale of Brazil, Australia Rio tinto, BHP billiton and fortescue) still maintain a large number of supply; And the trend of global macroeconomic growth, demand for iron ore will be weaker, depress prices. At the same time, large iron ore producers continue to compress costs, a major exporter of iron ore this year large currency devaluation, the Brazilian real fell more than 40% this year, the Australian dollar depreciation has reached about 15%, greatly reduces the cost of iron ore exports. In addition, the federal reserve to raise interest rates expected this year has been a stronger U.S. dollar, the dollar-denominated also put downward pressure on prices of iron ore, and the process of raising interest rates next year continue will maintain strong trend of the dollar.
At present, the world's biggest iron ore producers are reluctant to production, and trying to cut costs further, in order to remain profitable in the low-cost environment. Analysis pointed out that the purpose of this policy is to maintain market share, in order to get more pricing power.
The world's largest iron ore producer, vale of Brazil in December to iron ore production forecast to 340 million tons this year, lower than the previous 376 million tons, but still higher than the output of 319 million tons in 2014, and forecast the production of 2016 will remain in the similar level, after a few years will steadily increase, to reach 450 million tons in 2019. Vale also expects 2016 global seaborne iron ore market is about 1.6 billion tons of steel demand between 1.35 billion to 1.4 billion tons, the price of iron ore will be between $48 per ton – 52.
The British capital economics, analysts say iron ore prices fell to $30 a tonne level will be close to break-even point, big miners want to remain profitable will become more difficult.
Vale said in December, will continue to reduce the iron ore production cost, no matter how the price and still remain profitable. Rio tinto executives said that even if iron ore prices fell to $30 per ton level, still will not become a big problem for Rio, Rio tinto will take measures to deal with the long-term low price.
But the effects of low price cannot be ignored. BHP billiton and vale shares its lowest since early December had hit 10, Rio's shares also fell to their lowest level in six years. Vale still appeared in the third quarter of this year for the first time in 10 years. Analysis points out, if there is no further demand falls, the iron ore prices may not be less than $40 per ton for a long time, but if low environmental sustainability, large iron ore producers may have to cut production.
Related posts