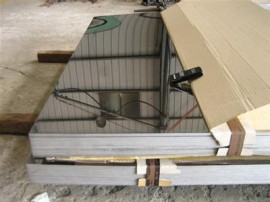 As prices and Chinese producers dumping excess inventory to the world market, the global steel industry is difficult to find. But if you must find a, industry observers at least a certain reason for Asia's second-largest emerging markets are optimistic in India.
International iron and steel association, director-general of Edwin bassoons said: "there's really only one place in the long run it would be possible to drag the global steel market the current downturn, that is India. But the key problem is that although India has not been meet the huge demand and the huge economy, when will these things make people feel?"
India is the world's fourth largest steel producer, it is estimated that would replace the United States over the next two years to occupy the third position. Although its steel consumption is only 1/10 of the world's biggest user of China, but at least on the rise. According to fitch credit rating co., LTD., its growth rate will be 8% next year.
India's capacity is increasing, the main body is three producers: tata steel, JSW steel company and receive support from the government of India's iron and steel co., LTD. Last month, tata steel in the eastern orissa, opened a new big factory, will eventually make the company production doubled.
Even so, India's steel producers is pessimistic, there are two main reasons, first is China. With global counterparts, with China's rivals the surplus products abroad, most of the Indian steelmaker has been hit. In the fiscal year ending March 2015, Indian steel imports jumped 72%, this year also continued to rise.
Related posts