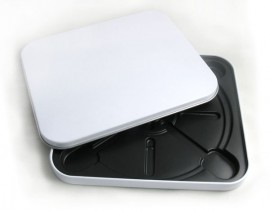 Facing the future, living growing metal packaging environment, living in China to the Chinese packaging manufacturer to create bigger and stronger new context, we increasingly feel deeply, developing six major opportunities and challenges facing the industry:

First trend: the polarization direction of the show, featureless intermediate state enterprises will quickly decompose, the industry continued to grow in the ups and downs of the total, and increasingly mature.

Second trend: that raw material costs will remain high, electricity is still scarce, oil and coal human capital and storage logistics prices continued to increase, production conditions and increasingly stringent environmental requirements, plus international exchange and anti-dumping effects, compare future metal packaging costs advantages gradually decreased.

Third trend: implement the requirements of circular economy and sustainable development, the future of metal packaging recycling disposal of green, energy saving, clean and green manufacturing, packaging waste will become an important trend.

Fourth trend: metal packaging intellectual property rights and the development of packaging designer, the formation of innovation and development of core competencies will be a new round of competition in the ground.

Fifth trend: to lean manufacturing transition from ordinary manufacturing, scale manufacturing to innovative manufacturing changes will lead to the computer information technology to transform new operating model and management pattern of traditional industries, such as ERP, remote network services.

Sixth trend: seize the historical opportunity to enhance the ability of metal packaging business and the industry and international exchanges
Related posts