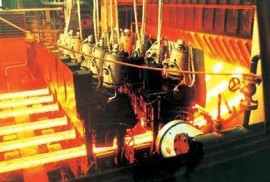 Central bank announced that since March 1, 2015 one-year loans to financial institutions benchmark interest rate by 0.25% to 5.35%, and benchmark one-year deposit interest rate by 0.25% to 2.5%, and combining with the reform of interest rate marketization, the financial institutions deposit rate floating range limit by 1.2 times of the benchmark deposit rate 1.3 times.
This is the central bank to cut interest rates for the first time this year. Since November 2014, the central bank announced to cut interest rates twice in three months, a must.
Central bank officials said to the media, and once again cut benchmark lending rate is expected to direct loans of financial institutions under the real interest rates have pull role, at the same time deposits further lowered the benchmark interest rate, but also to reduce financial institutions financing cost, to drive all kinds of market interest rates and the enterprise financing costs to continue downward, to further ease the problem of high cost of financing, enterprises have a positive role.
Minsheng securities in its research report said the rate cut will help to reduce the stock of debt burden, power, light industry, building materials, real estate, leveraged industry will benefit significantly. As of December 2014, the bank on the real department (residents, non-financial companies, and government) in the table of credit balance of about 125 trillion yuan, according to the best way to estimate, do not consider the effect of loan interest rates to rise, the stock of the cut interest rates to alleviate the debt burden of about 310 billion.
The benefit and capital intensive industry.
Steel association, according to data released in 2014, domestic large and medium-sized steel enterprises profits of 30.444 billion yuan, year-on-year increase of 8.754 billion yuan, an increase of 40.36%. In addition, the industry, the cumulative percentage of loss-incurring enterprises and loss all have varying degrees of decline.
But these key iron and steel enterprise's debt burden is not substantial loss, our reporter from authoritative source of master data, only in the last year in August, the key domestic large and medium-sized iron and steel enterprise indebted amount has reached 3.18 trillion yuan, compared with the same amount an increase of 150 billion yuan, 4.9%, and accounts payable year-on-year growth of 12.04%, to 459.527 billion yuan.
Looked from the whole of last year, money is tight, iron and steel enterprise financing difficulties, financing your problem is still outstanding. In 2014, the domestic key iron and steel enterprises to borrow year-on-year growth of 0.28%, but the financial expenses grew by 20.58% year on year. "Is largely due to the loan interest rates rise, especially some Banks to adopt" one size fits all "approach, continuously pumping loans, loans, make the enterprise capital is very nervous, some companies even operating risks." Cisa's executive vice President of Mr Zhu has said.
Mr Zhu believes that in 2015, due to slowing demand downstream of the iron and steel industry, the market competition will be more intense, the enterprise financial strain, the problem such as financing difficulties, financing your hard at ease, also may increase the risk of exchange rate, debt.
Three months at this point, the central bank twice cut interest rates, and what it means to iron and steel enterprise of has been short of money?
"A barrage of cut must help to lower real interest rates of loans and business loans by financial institutions financing costs, that there is black capital-intensive industry chain is very important." China united steel net, an analyst at Hu Yanping analysis, for iron and steel in steel industry, frequently cut interest rates for the cost of capital down obviously, such as years ago, the national development and reform commission approval of the large number of infrastructure projects, real estate, etc., which is advantageous to the steel market.
As early as last cut, there are people in the state-owned steel mills to introduce "first financial daily" reporter, a relatively large steel mills scale of debt, serious cut interest rates. "Suppose $100 billion one-year debt, after the rate cut can reduce 400 million financial fees". That time, the central bank announced that financial institutions one-year benchmark lending interest rate by 0.4% to 5.6%, the benchmark one-year deposit interest rate by 0.25% to 2.75%.
Hu Yanping thinks, be able to play a direct stimulation of hong kong-listed single cut or leading role, but in the spring of superposition of the central bank to cut interest rates again demand release expected under the influence of hong kong-listed is expected to have staged rallies in the near future.
From now, in the fourth quarter of last year the national development and reform commission approval of infrastructure projects will start in succession after spring, spring steel demand especially the steel used will be magnified, while the production and inventory are relatively low, will tend to support the market upward run.
About the rate cut, the home of steel steel development research center, wrote, severe overcapacity, such as iron and steel industry, commercial Banks generally adopted strategy of loan interest rates to rise, the rate of large state-owned steel mills more advantageous, to benefit the small and medium-sized private steel mills.
"In terms of the current domestic market, the main problems in the market after the Spring Festival is to inventory, small and medium-sized private steel enterprises will take sold to maintain cash flow, cut interest rates on short-term steel market prices will not produce substantial effect."
Related posts