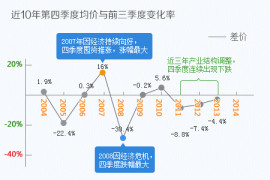 Information release, relevant departments in jiangsu province in 2014, the province in strict accordance with the state council "about resolving contradictions of severe overcapacity guidelines" requirements, dissolve the contradiction severe overcapacity has achieved initial success.
Jiangsu province to promote neutralising the effect of severe overcapacity contradiction mainly reflects the change of investment in industry production. Iron and steel, in 2014, jiangsu province iron production was 70.801 million tons, 101.955 million tons of crude steel, steel 132.552 million tons, rose by 6.4%, 7.6% and 3.3% respectively, compared to the same growth back 4, 2.6, 6.6% respectively. Iron and steel industry investment has fallen sharply, ironmaking, steelmaking investment fell by 75%, 75% respectively.
It was reported that in 2015, will further promote the dissolve excess capacity in jiangsu province, properly handle the use of administrative means and give play to the role of the market relations, and the relationship between dissolve excess capacity and social stability, focus on the following three aspects of the work. One is through negative listing announcement management, access requirements, specific measures, such as information released to promote self-discipline management, speed up the formation of self-independence of fair market competition, enterprise investment and exit mechanism of diversified industrial development. Second, actively expand the market demand, urban and rural construction demand docking, guide enterprises to develop profitable new products, release of iron and steel, cement, excess capacity; Encourage enterprise innovation management idea, accelerate the transformation, out of a dissolve the steel, cement and other industries of excess capacity. Three is to establish a long-term effective mechanism of improve the healthy development of the industry, on the one hand pays special attention to shut down and go work, such as environmental protection relocation, mergers and reorganization of the enterprise, such as backward substitution of land, its development and benefit priority to support the enterprises to do a good job of handling; To study the follow-up industry to succeed on the other hand, the dissolve excess capacity and promote "vacate basket change a bird", promote the transformation and upgrading, transfer the good related to development of enterprise vitality.
Related posts