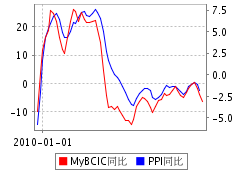 On December 1, statistics show that so far, domestic steel average price index are unilateral downward trend, 25 to 2830 yuan/ton, a new low almost 12 years. A number of the personage inside course of study says, fade away since 2011 had winter market, this year will again.
, "said a Shanghai iron and steel in previous years, due to seasonal factors, steel trade, tend to be hoarding a batch of steel, by the end of the stay next spring after construction steel demand is unleashed can sell. But since 2011, the industry is in a state of low profit or even loss, most of steel trade, agent has experienced the dilemma of "stock up as losses", the traditional industry had winter market will fade away, "at the current lower steel inventories, had winter is expected this year has been largely failed".
Market monitoring, according to data on December 19, 29 key cities in China social inventory of 8.7797 million tons of steel, plunged 29.1% year-on-year. At this point, the national social steel stocks have been falling for 10 weeks.
Tangshan, a steel trading business, this year, traders money pressure is bigger than ever, Banks rush to borrow more frequently, the late is hard to renew loans also, tell from financing area alone won't consider had winter. In addition, the demand for steel is expected to pessimistic, basic is zero, the possibility of stock up to stay up at this point will not had winter.
Steel and said researchers agree that the above views, in 2014, due to the steel trade, shortage of funds, financial cost is high, steel society render compared with previous years ultra-low inventory, degeneration of reservoir features in the field of circulation. Under the background of continued fall in steel market, stock up means loss, steel trade, to avoid the risk will also try to reduce their inventories.
"Financing area under the condition of relatively nervous at the end of the year, traders are hoarding will generally lower goods, more likely to rise in steel mills finished goods inventory, inventory and steel society will continue to drop." Analysts say, however, considering the agreement with steel mills agent cargo arrive by the end of the steel trade miner, steel social inventory or passive recovery in the wake of a bottom.
Related posts