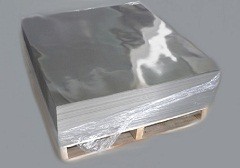 Over the past month, the United States in the heavy plate prices have dropped $40 / ton, opened plate price is now $760 / ton, the peak in August has fallen $120 / ton or so, a new low since December 2013.
At the end of November, the U.S. service center inventories hit a record since the end of 2008, nearly 1.23 million tons, the market well supplied. 12 months and, so far, thick import permit number has more than 120000 tons, the whole month of import permit number is likely to more than 192000 tons, partly because of the stronger dollar, medium plate resources boom from South Korea and Japan. A surge of cheap imports resources in the local market stress, especially the mini-mill pressure significantly, mainly spreads between scrap steel and iron ore continued to expand, overseas steel plant is given priority to with blast furnace steel plant, the production cost was lower than those of electric furnace steel, so the products more market competitiveness.
At present, the medium thickness plate import price of $720 – $740 / ton (CIF, Houston).
Related posts