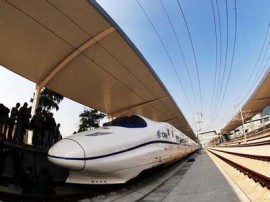 Is South Korea's posco and Volkswagen automobile steel plate supply for talks, signed an agreement and may this year, starting in 2015 is expected to supply Volkswagen car plate, the annual supply of about 5-70000 tons, used as a car plate.
At present, posco to Volkswagen company is located in Mexico, India, China and in other parts of the manufacturer to provide automobile steel plate, but not yet to German manufacturers supply. German public supply auto slabs posco will be an important milestone, because Germany's Volkswagen's choice of materials is quite strict, it is said that its success by Volkswagen car plate samples test. As early as 2009, posco signed an agreement with Japan's Toyota motor company, become a Toyota car plate suppliers.
Posco expects, car plate sales volume will increase to 8.167 million tons this year, including domestic and export sales, increase 7% than the same period last year. In addition to the domestic galvanized production line, posco forward to overseas expansion, to be galvanized steel plant under construction in Thailand in June 2016, after the production of the overseas automobile plate capacity will increase to 2.2 million tons.
Posco has been committed to become the world's best car plate suppliers, focus on the automotive steel research and development of high value-added products, including ultra high strength tensile automotive steel, advanced high strength automotive steel, etc., at the same time to expand in emerging markets of the construction of automobile steel plate manufacturers.
At present, posco has four in global car plate factory, from domestic to Mexico, India, China, South Korea, and the expansion of Thailand. Posco's first overseas automobile steel plate factory in Mexico in 2009 and put into production, annual production capacity of 400000 tons, in India in 2012 and put into operation a annual capacity of 450000 tons of galvanized steel sheet plant, put into operation in China guangdong 2013 annual production capacity of 450000 tons of galvanized steel factory, in January this year in Mexico and a annual capacity of 500000 tons of galvanized steel sheet production line, the production of the automobile steel plate can be a total of 900000 tons in Mexico. Shortly before it is built in Thailand a annual capacity of 450000 tons of steel plant. In addition, posco has 47 all over the world automobile steel plate processing center, make sure to the world's largest car manufacturers to provide high-end meet demand
Related posts