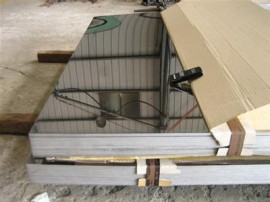 Germany thyssenkrupp group said, after three consecutive years of losses, fiscal year 2013-14 (October 2013 – September 2014) to return to profitability, or from loss for the last fiscal year 16 euros to turn a profit of 195 million euros. In addition to the American steel business, other business departments shall contribute on the improvement of the results.
The group pre-tax profits (EBIT) almost doubled, to 1.3 billion euros, sales increased 7% year-on-year, for 41.4 billion euros, with sales growth mainly benefited from the elevator technology and components technology and industrial solutions, etc.
Thyssenkrupp group, said the return to profitability is an important milestone in the company, but the front is still a long way to go, this is the first time in 3 years, there are few dividends, and expects to have 2014-15 EBIT for at least 1.5 billion euros.
Related posts