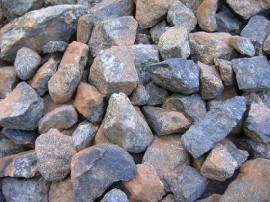 Japan's four Nippon steel, iron and steel enterprise live gold, JFE, kobe steel and new steel, respectively, in the near future with the Indian state of iron ore exporters MMTC renewed 3 annual iron ore contract for a long time, purchases of 300 ~ 300 tons a year.
90% of Japan's imports of iron ore from Australia or Brazil. Japan's four major steel mills have signed contracts on iron ore is located in the eastern Indian state of orissa Zhou Guoying iron ore mine (NMDC) of high grade iron ore. Before October 15, four big steel mills were completed the contract is signed, a new contract until 2017.
It is understood that the Japanese steel companies long-term contracts with MMTC starting in the 1970 s, basic is a six-year contract until 2011, 2012 ~ 2013), shorten to 3 years contract, the signing of the contract is 3 years. At present, India exports to Japan more than 10 million m tonnes of iron ore, is Japan's third largest iron ore importer.
Eastern Indian iron ore grade is high, is apart from the Japanese transport distance is shorter than other countries, Japan hope that through this with MMTC contract, makes the iron ore source more diversified.
Related posts