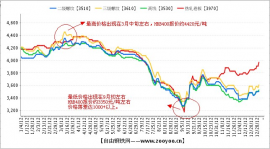 This year in China stainless steel products export value broke over the years has been falling, falling, and negative growth, realize the rally, local governments, stainless steel products industry association and enterprise, in-depth investigation, understand the enterprise production the gap with foreign technology standards, overall industry quality control action, and guarantee the quality of stainless steel products in China. India's ministry of finance bureau of safeguard measures on imported cold-rolled plate of stainless steel 400 series launched recently safeguards investigation, involved in products imported mainly from Japan, South Korea, China, the European Union, the United States, Mexico and other countries and regions. This will have inhibitory effect on the export of Chinese stainless steel.
In fact, stainless steel products in recent years, China has many anti-dumping investigations by countries such as India, Vietnam, from India, trade friction is more obvious.
In October 2013, India's finance ministry decided to department of China's 300 hot rolling stainless steel flat products in 20% of the provisional safeguard duties; In April 2014, India is native to China, South Korea and other multi-national initiated an anti-dumping investigation against stainless steel cold rolled plate; After a month, India's decision to the anti-dumping duties extended for 1 year, until April 21, 2015. In July, 2014, in order to change the domestic stainless steel the problem of low capacity utilization, India has decided to import stainless steel flat bar tariffs by 5% to 7.5%.
China is a stainless steel producer, in 2013 China's stainless steel production is about 2013 tons, accounting for 48.3% of global production. With the rapid development of the stainless steel industry, stainless steel exports have also continued to grow. 1 ~ 5, 2014, Chinese exports of about 1.6 million tons of stainless steel products, in the same period last year China's exports only 1.06 million tons of stainless steel products.
Related posts