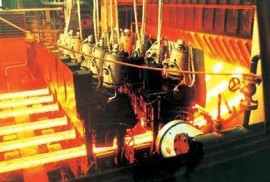 Premier li keqiang on May 21st afternoon local time in Bogota met with reporters after holding talks with Colombian President santos.
Mr Li said, I open and fruitful talks with President santos. China supports the peace process, and is willing to actively participate in reconstruction work. China is rich in the field of infrastructure construction and equipment manufacturing experience and capacity, let elder brother factories, according to the requirements of Colombia on the production of iron and steel, building materials and engineering equipment, reduce costs, create more employment opportunities. On the basis of bilateral cooperation capacity, open to the third party cooperation, will be China's equipment price advantage and, enterprises of advanced technology, the combination of the developed countries to help Colombia low cost, high starting point to promote industrialization and the construction of infrastructure, the elder brother of the implementation of a win-win situation, promote cooperation in developing countries and developed countries to win more, to the real economy development downward pressure on the world economy, promote global economic recovery.
Santos said Colombia deems China an important strategic partner. Welcomes China to participate in the construction of infrastructure, believe related cooperation will promote the post-war reconstruction and economic and social development. First visit to Latin America premier li keqiang will visit Columbia and achieved fruitful results, it embodies the relationship between the elder brother of sincere friendship, believe that the visit will push elder brother in relation to the next level.
Related posts