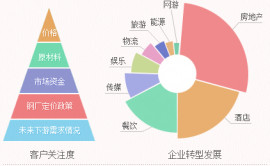 With the improvement of people's living standard in our country, the increasing demand in recent years, domestic tinplate, also a sharp increase to 4.4 million t. But in the per capita consumption, tinplate market in China is far from saturated. According to statistics, per capita consumption of system of tinplate packaging (mainly refers to beverages, canned, food, etc.) in Asia is 1.5 kg, Europe is 6.9 kg, the United States is 8.4 kg, our country is about 2 kg; From canned food consumption level, consumption is less than 1.5 kg per person in our country, the level of consumption per person in Europe canned food 50 kg, Japan's per capita consumption level for 23 kg per year, so in the long run, the tinplate market in China is far from saturated, the market potential is tremendous, it is also the domestic tinplate market, the domestic enterprises to invest in tinplate project.
Domestic tin market demand in recent years, powerfully promoted the development of the tinplate industry in China, tinplate production capacity rapidly increased to 4.4 million t (not including the projects under construction), far exceeds the actual demand of domestic currently about 3.5 million t, this led directly to some enterprises have difficulty in production and operation, in the production or BanTingChan state.
On the one hand is the increasing demand for metal packaging volumes, a linear growth trend, on the one hand, is the domestic tinplate serious excess capacity, part of the enterprise production and management. The causes of this phenomenon are:
(1) from the world's consumption structure of tinplate, tinplate food cans and cans consumption accounts for about 90% of the total output. Domestic tinplate cans consumption accounts for about 30%, drinks accounted for about 30%, other 30% ~ 40%, as people living standard rise, cans, high-grade food cans occupies the proportion of more and more big, at present our country is in line with world tinplate consumption structure. Due to previous domestic tinplate in short supply, misled by some domestic small and medium-sized enterprise investment tin, product structure is given priority to with cheap tin, high-grade DR, CA material such as general can't production, caused the product homogeneity competition. And there is growing demand for high-grade tin there are still some gaps can not meet, rely on imports.
(2) the tinplate packaging mainly small and medium-sized enterprises, industrial concentration is not high, prominent main business, with independent intellectual property rights and core competitiveness of world-class metal packaging enterprise group has not yet formed, low barriers to entry. Due to small businesses, general metal packaging products of excess production capacity, quality, distinctive metal packaging products; A few small companies in pursuit of short-term interests, does not pay attention to the quality of our products and consumes a large number of low-quality, cheap tin, affected the healthy development of tin industry.
(3) since 2007, downstream of tinplate packaging enterprise, presents the collectivization and specialization and scale of the overall situation, have sprung up cofco packaging, jiamei printing cans, Mr Ruijin can across regions, such as metal packaging. These enterprises on the one hand, the fast-growing, squeezed the survival space of the small business, on the other hand in order to maintain the corporate image, to obtain long-term development, adhere to the use of high-quality tinplate. This is also lead to the reason of small and medium-sized tinplate production enterprise management difficulties.
Related posts