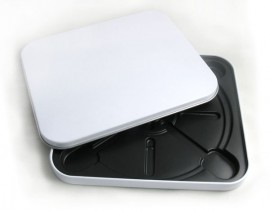 Tinplate as a packaging material, its production process complicated and require high technical level, manufacture is difficult and the quality requirement is very strict. Smelting, hot rolling, cold rolling, annealing, tin plating process directly affects the quality of the final product. Currently DI, K plate of high-grade tin plating substrate in addition to domestic baosteel, haven't a company able to bulk supply. Reasons for this are:
(1) our country is in a big stage of development, infrastructure construction is relatively strong, automobile, household appliances and other industries developed rapidly, the major domestic steel mills
Strong, advanced technology, aggregate demand is big, but tend to be more development capacity increase quickly, high level of profits of car plate products, such as ignoring the tinplate production market is relatively small.
(2) the small and medium-sized private enterprises on the one hand, restricted by equipment, capital, size, and no ability to produce high-grade tin plating substrate, on the other hand, the nature of the pursuit of short-term profits to make it more reluctant to invest capital takes up small, short-term tin plating production line, is not willing to put the high of the cost of equipment, research and development production of tin plating substrate, which is caused by high-grade tin plating substrate gap in our country, the tin plating is one of the reasons for excess capacity.
Related posts