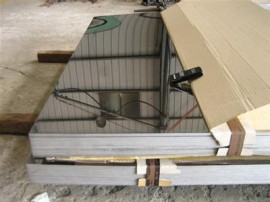 According to the feedback information in the sales, an operator at the beginning of the "silver ten", hong kong-listed start though not start, but the basic normal trading conditions. A steel trade company salesman told China metallurgical newspaper reporter in an interview, on the first day after the National Day, construction steel sales can also, just opened a customer buy stock market, selling hundreds of tons, clinch a deal the price also does not have to give preferential, intraday price pull up 10 yuan/ton ~ 20 yuan/ton, some large sales of more than 1000 tons.
Hong kong-listed start to "silver ten", the operator was better than expected, a smooth start signal in October hong kong-listed will stabilise.
Relevant statistics show that on the first day after the National Day, Shanghai 13 large construction steel sales amounted to 14550 tons, 1400 tons more than after a session. "7 days after the site before the National Day of preparation mostly digestion, the need to supplement, plus the price rose in early trading, customer purchasing, sales rise." A salesman said to reporters.
From the main regions of the country's construction steel market running status and price trends, on the first day after the National Day, the national 61 major steel products on the market, prices rose had 14, fell six, flat for 41. And to the weekend (October 11), the price rising market has increased to 26, fell into 5, flat about 30.
Aspects of the situation is stabilized in general. Recently, some areas of plank market prices rebound slightly, for example, recently Shanghai plank market transactions active, most merchants shipments have a rise, prices rise, rise to 10 yuan/ton ~ 50 yuan/ton, some stores even rised. Last Saturday (11 October), shagang, shougang production of hot rolled plate roll of 2.3 mm * 1250 mm * C, 2.3 mm * 1500 mm * C prices rose to 3270 yuan/ton to 3290 yuan/ton, up to 40 yuan/ton ~ 50 yuan/ton.
However, manufacture volume market performance slightly inferior. Recently, volume manufacture market prices did not signs of a rebound, mostly is given priority to with consolidation, some slightly loose. Over the weekend, the Shanghai market main specifications of the actual manufacture volume sold for 3830 yuan/ton to 3920 yuan/ton, than the price before the National Day fell 10 yuan/ton ~ 20 yuan/ton; Market transactions in general, the trader's overall sales volume is not large, still give priority to with shipment, didn't want to.
Related posts