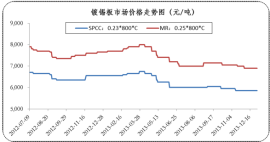 Many steel companies yesterday issued the latest prices. Wuhan steel shares issued in October, the product sales price policy. Price includes changes in October: hot dip galvanized aspects: DX54 series and high strength steel cut deep drawing above 200 yuan/ton, other unchanged; Electric galvanized aspects: CQ, DQ grade 150 yuan/ton (tax 175.5 yuan/ton), other cut 200 yuan/ton (tax 234 yuan/ton), and 0.4 mm thickness or less < 0.5 mm cut another 200 yuan/ton (tax 234 yuan/ton). Wisco also reduced the pickling steel in October 100 yuan/ton.
Leading enterprises baosteel also see light automotive steel. The day before yesterday, on the basis of price in September, baosteel for most of the carbon steel plate prices in October 100 yuan to 200 yuan of cut or slightly early orders given to 60 to 200 yuan.
Automotive steel weak and car sales are concerned. RGL association last week, according to the data provided by the domestic automobile production volume compared with a year earlier in August fell by 8.4% and 8.4% respectively. By this, domestic automobile production volume 1 to August by positive turn negative year-on-year. Automobile circulation association deputy secretary-general with sinotrust, said that China's auto market adjustment time may last for a long time.
Steel used inverse season also reduce the price. Construction steel tap of shagang co has been cut in mid-september, threaded screw and plate prices 30 to 40 yuan/ton.
Senior analyst Qiu Yuecheng believes that the current domestic market during the "golden nine" traditional consumption season, steel market inventory digestion speed is accelerated. But from the point of data, the current real estate, automobiles, home appliances, mainly downstream industry machinery and other industries generally poor performance, domestic demand for hong kong-listed apparent ascension is unlikely.
Early warning can be source in the housing shortage
", led by real estate, private investment has been hovering in the low lead to lack of demand, is the important reason for the steel price downturn." Experts say.
From January to August, fixed asset investment grew by 10.9%, down 0.3% compared with January to July, and the lowest since June 2000.
Three types of investment in real estate investment growth continued downward, manufacturing, infrastructure investment rebound, but insufficient. 1 to August, manufacturing investment rose 8.9%; Infrastructure investment grew 18.4% year-on-year, the national real estate development investment grew 3.5% year-on-year, a new low since March 2009. Real estate development investment, land acquisition area of the building, the new construction area fell by 32.1% and 16.8% respectively compared to the same; Construction area is up 2.5% from a year earlier.
However, in the fourth quarter of last year, housing sales continue to improve. E-house institute of monitoring of the 35 cities new commodity housing stock size has plunged six consecutive months, some big cities due to slow investment, lead to can begin to become less than the source in the housing.
E-house think-tank, research director at YanYueJin that year-on-year growth in stock keep 53 consecutive months of positive growth situation, under the condition of negative growth for the first time in August. Because the real estate development from the land to start a new booking is need some time, so the risk of inventory shortage of has issued a warning. Or subsequent the pressure of the rising house prices will continue to increase.
Monitoring data show that e-house institute of 35 cities, new commodity housing in ratio 12.8, has been in the normal range. The library pin than in 10 and below accounted for 28%, including shenzhen library pin is 6 more than the minimum. House prices rise this year bigger than Beijing, Shanghai library pin 12 and 11 respectively.
Related posts