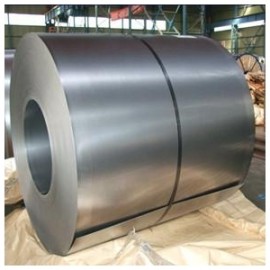 Tinplate base metal
Low carbon steel is rolled in Angle steel, channel steel, i-steel, steel pipe, steel belt or steel plate, used to produce various building components, containers, boxes, furnace and agricultural machinery, etc. High quality low carbon steel rolled into sheet, production car cab, hood and other deep drawing products; Also rolled into a bar, used for mechanical parts production strength requirement is not high. Mild steel before use generally without heat treatment, the carbon content in more than 0.15% of the carburized or cyaniding, high surface temperature and good abrasion resistance for shaft and shaft sleeve, sprocket, etc.
Due to the low strength, low carbon steel using limited. Appropriate increase of manganese content in carbon steel, and adding trace vanadium, titanium, niobium and other alloying elements, can greatly improve the strength of the steel. If reduce carbon content in steel and add a small amount of aluminum, a small amount of boron carbide forming elements, and can get of ultra-low carbon bainitic group the intensity is high, and maintain a good plasticity and toughness.
Metal tin
Tin, metal element, a slightly blue white luster of low melting point metal elements, within the compound is bivalent or tetravalent, will not be air oxidation, mainly oxides (cassiterite) and a variety of sulfide sulfur cassiterite (for example). Sn element symbol. An important purpose is used to produce metal tin tin plate. A piece of tin once put on tin "coat", can not only corrosion resistance, and gas. This is because the chemical properties of tin is very stable, with water, all kinds of acid and alkali reaction. At present, tin plate not only widely used in food industry, such as canned industry, and in many departments, war industry, instruments, electrical appliances and light industry has its shadow.
Related posts