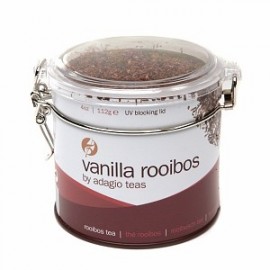 1, the iron ore supply situation in our country
Main sources of iron ore in China, including domestic and imported ore, domestic ore from the iron and steel enterprise has its own mines and independent mining enterprises, import ore mainly from countries such as Australia, Brazil and India.
(1) China's iron ore, ore production continues to grow
Due to the downstream demand, China's iron ore production to keep continuous growth in recent years, from 2001 in 21701.45, ten thousand tons of growth in 2011 to 132693 tons of 132693.99, compound annual growth rate of 19.85%. However, China's iron ore grade is lower than the world average, so the number of China's iron ore final products than undressed ore output low many, far cannot meet the demand of iron and steel production in China.
(2) the high iron ore import dependency
Iron ore resources in China, although absolute reserves big, lean ore, rich ore less, domestic iron ore is difficult to meet domestic demand. Therefore, imported iron ore is an important source of China's iron ore consumption. China's imports of iron ore from 112 million tons in 2002 to 2011 tonnes in 686 million, average annual compound growth rate of 22.37%.
According to the China iron and steel association, since 2000, our country increasingly dependent on imported iron ore, has more than 60% in recent years. Iron ore import dependency can be used to import iron ore iron production accounted for the proportion of the national pig iron production measure.
2, tin resources
(1) resources and its characteristics
Tin ore resources are rich in our country, by the end of 2007, China tin identified resources reserves of 4.8366 million tons, including basic reserves of 1.5225 million tons, accounting for 31.5%, 3.3141 million tons of resources. Tin mines in our country is the most important in yunnan (1.2499 million tons), guangxi (975500 tons), hunan (917800 tons), Inner Mongolia (781500 tons), guangdong (560100 tons) and jiangxi (249900 tons), the six provinces and regions tin reserves accounted for 97.89% of the country identified resources reserves.
Tin ore the most important distribution in tin ore mining area, south China original mineral concentration distribution near the tropic of cancer, such as yunnan gejiu, guangxi giant and YueGui nanling mountains along the border.
(2) the development and utilization status and utilization of the resources in the development process
As of late 2007, the tin had used the 245 mining area in our country, occupy identified resources reserves of 3.6002 million tons, accounting for 74.44% of the identified resources reserves across the country. The foundation reserves of 1.2969 million tons, accounting for 85.2% of the national foundation reserves. Yunnan gejiu, guangxi giant is two big tin production base in China. Can use planning of mining area is not much, there are 57; Identified resources reserves, 813500 tons, including basic reserves of 193300 tons, accounting for 16.8% and 14.9% of the country's total.
China tin production concentration increased. Currently has 153 xikuangshan, including two large mines, 1.3% of the total number of mines; Medium-sized mining 11 (7.2%), Small mines of 56 (36.6%), Scale mines under 84, accounting for 54.9%.
2007 national tin ore concentrate production 2007 tons, of which, yunnan, guangxi, hunan province production is about 72500 tons, accounting for 44.5% of the total national output. Tin ore concentrate production more than 1000 tons of jiangxi (3149 tons).
Tin open-pit mining in our country in 2007 the average technical indicators: the ore grade is 0.56%, and mining recovery rate 98%; Pit mining under the average technical indicators: the ore grade is 0.66%, and mining recovery rate 91.79%, the ore dilution rate was 10.12%; Calculated on opencast mining stone accounted for 20% of total production, the average mining recovery rate should be followed: 93%; Concentration is the most important technical indicators: the average 0.62% processing ore grade, concentrate grade of 44.19%, ore dressing recovery rate of 65.45% in real terms, tailings grade of 0.21%. Tin smelting is the most important technical indicators: smelting total recovery is 96.79%. Design phase resource utilization calculated at 80% on average, China's tin resources comprehensive recycling utilization rate is: 80% * 93% * 65.45% * 96.79% = 96.79%.
Related posts