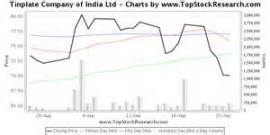 This year, according to customs statistics of shijiazhuang in hebei province August 1-15.124 million tons of steel exports, growth of 47.3% year-on-year, value 41.09 billion yuan, an increase of 8.8%, the same period in hebei province exports accounted for 31% of the total cost of the export.
Accounted for half of private enterprises, state-owned enterprises and foreign invested enterprises to export growth. Private enterprises export 8.863 million tons, the sharp growth of 57.7%, accounting for 58.6% of the total exports. State-owned enterprises and foreign-invested enterprises export growth of 30.2% and 30.2% respectively.
Trading partners in the association of south-east Asian nations (asean) in the first place, exports to the eu, Africa, South Korea, etc. To increase August 1 – hebei steel exports to 187 countries and regions all over the world. Asean exports of 5.41 million tons, an increase of 58.7%.
Related posts