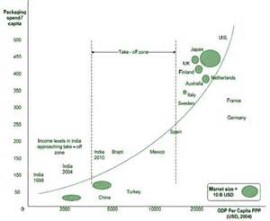 Look from the raw material market, China's tin industry with large state-owned enterprises, joint ventures for investment main body of the level of enterprise production capacity is 3.2 million tons, 2011, the annual output of 2.39 million tons; Secondary enterprise investment subject to private enterprises, production capacity is 2.4 million tons, 2011, the annual output of 1.34 million tons; There are other factory production capacity is 1.9 million tons, 1.9 million annual output of 680000 tons; Three categories combined capacity, Chinese production capacity is 7.5 million tons, 2011 annual output is 4.41 million tons; Tinplate with capacity of 180000 tons in 1995; 2011 China tinplate apparent demand has reached more than 300, ten thousand tons of mainstream level factory tinplate manufacturing enterprise production capacity of 3.2 million tons, excess capacity.
It is reported, before China tinplate as importer, now for the exporter. Tinplate quality is uneven, resulting in some usage of tinplate food cans pose a safety hazard. At present, the shanzhai tinplate differ with normal tinplate price nearly 1000 yuan, the shanzhai tin tin high heavy metal content, and in 2015 the European requirements for all the heavy metal content control in 100 parts per million. Canned industry accounts for the main body, little factory now concentration is not high, the purchasing material requirements is not high, try to use paint protection. Because of the low threshold, many private enterprises are still in the tin industry investment, tinplate industry has caused by excess. At the same time, the small factory spent less on environmental protection, more environmental protection. Tin industry supply now, competition is getting worse.
At present, the national quality of tin no strict requirement, industry insiders call for high-end products, such as empty cans, food cans, can the revised standard, special requirements must be tin tin steel of high quality tinplate, expressly cannot use (SPCC) plate tin plating to the stronghold. At the same time, strengthen the communication with customs, commodity inspection, industrial and commercial departments, establishing traceability system, in order to control the quality of tinplate, not to affect the downstream enterprises, more and avoid to bring potential safety hazard to the consumer market.
Related posts