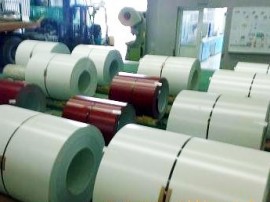 At present, in China, PPGI steel is still a relatively new industry, and in the continuous rapid development. Color from the current steel prices, the factors influencing choi steel prices mainly in the following aspects:
PPGI steel thickness, the thickness of the inner and outer color steel plate had a great influence on the price.
Caigang sandwich board surface form, it is flat or corrugated shape, the form of lap joint between plate is ordinary flat lap or bite buckle lap, etc. Sandwich board in the thermal insulation material is granular polystyrene dilute or insulation rock wool. Is a brand or general materials. And under the combination of these, also make the color steel plate has a floating price range, so may be for the average person, such a price is sure, bad also determine the specific price of color steel plate, and through such a range of factors, also can let people good handle choi steel prices, better on choi steel procurement.
Related posts