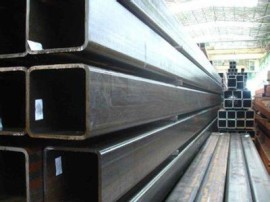 January 15th news, China iron and Steel Industry Association's new president Zhang Guangning said, Chinese steel production has entered the peak period, or when it comes to the inflection point, the iron and steel industry at present although is in the most difficult period, but it is best to adjust the phase transformation and upgrading.
CISA website press release quoted in the steel industry, China must from the expansion of the scale of quantity type to quality benefit type development, content development. "Iron and steel industry must close connection is actual, to adapt to the new normal economic development, promote structural optimization and upgrading the overall competitiveness, speed up the value chain from low-end to high-end, through the survival of the fittest, enterprises to do fine, and stronger, doing excellent." Zhang Guangning said.
In his view, China economy enters the new normal, development of iron and steel industry encountered hitherto unknown challenge, accelerate the adjustment of industrial structure, to resolve the excess capacity, to energy-saving emission reduction, the transformation of the mode of development, rely on to enhance the competitiveness of driven innovation, has become the current industry faces arduous tasks.
Related posts