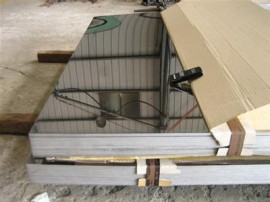 Steel electricity after has experienced the development of blowout, has become a has more than 100 members of the group, according to incomplete statistics, only in the Shanghai area, there are nearly 30 steel electric business. And many steel electric company, is Shared by only 10% of the total domestic steel trade, competition is intense, can be seen. Challenger as the traditional mode of steel trade, steel electricity so far, still can't find a clear profit model, uniform operating platform, make steel electricity is still in a slow phase of development.
Since the second half, steel prices fell below 3000 yuan/ton, the downstream demand remains tepid, semi-serious iron and steel enterprise, steel trade enterprises. And is seen as hopes of iron and steel industry electricity is still much cry and little wool, the future way how to go well, not only the steel electric business operators urgently want to know the answer, the entire steel industry also expect to uncover the mystery.
Steel electricity to provide a platform
From steel electricity it is not hard to see in more than ten years development course, mixed mode and don't know which is the main reason for the failure leads to many platform. Established steel electric business purpose, is to provide a platform for the steel supply chain upstream and downstream, optimize the allocation of resources, save social costs, to broaden the sales channels, upstream to downstream to provide quality supply.
But development up to now, as soon as possible in order to realize their own value, some steel electricity have apparently crossing the line, for the steel tray has become some steel traders get cooperation with steel mills one chip. This way of cooperation, make steel electric business involved in the actual transaction of steel, and not just to provide a platform that simple. From the level of cooperation, the cooperation mode can let both sides more closely, but from steel electricity, itself is not the capital volume and mass demand huge compared to steel products, the risk is obvious.
Since early this year, some of the iron and steel enterprise's capital chain rupture, leading to steel mills operating difficulties, or even closing their doors. Steel electricity if involved, will inevitably impact on the development of the platform itself. Steel electricity, of course, actively seeking cooperation with steel mills are correct, after all one can, if there is no upstream supply support, steel electric business, there is no secure transactions. China metal materials circulation association Liu Leiyun has said that the steel electricity is must for the resource owner and demanders set up a public platform, in order to optimize the steel supply chain.
Steel electricity more than is to provide the platform
Steel electricity at the beginning of development, the concept to attract capital markets related to iron and steel enterprises. But today, the capital markets related to iron and steel enterprises expect steel electricity can bring more services.
More close to the market, in order to broaden the market, marketing cost saving, some large iron and steel enterprises have set up his own electric business platform. But entered the field of a completely do not understand, also means that human, material and financial resources of a large number of inputs. That for most of the iron and steel enterprises, especially in the current economic situation, more difficult to bear for iron and steel enterprises. However, other electric business platform can help iron and steel enterprises to realize marketing cost saving, etc? This requires that the existing electric business platform can provide a full range of integrated services for the steel mill.
It is known that there are steel electricity use their trading platform for many years, to help iron and steel enterprises to establish their own system of electric business platform. At the same time of help enterprises to increase new customers resources, share the existing steel electricity transport, warehousing and other services, guide the enterprise production and business operation mode transformation from the planned production on-demand production.
Through these years of development, steel electricity as the function of the trading platform is complete, open any steel electricity trading website, can easily find today sell steel products, including type, source, quantity, in the warehouse, price, etc. As long as according to the steps to complete registration, you can immediately start trading, have not clear place, in the process of trading and site service team to help solve. Sounds, steel electric business platform with the life data in the field of electric business platform not big difference. But, in fact, the function of steel to electricity, more is a trading platform. Steel as bulk production, due to transportation, warehousing, money for a variety of factors, such as how to online docking, goods delivery, the problem such as logistics distribution, than the life data of electricity is much more complex.
Existing steel electric business platform, some only is steel trade on the platform for simple warehouse receipt transactions, spot transactions, logistics distribution involves very little. Of course, there are some of the more powerful electric business platform to start putting in the country, by self-built, leasing warehouse and so on ways to improve the logistics system, and through the sent stagnation, cargo tracking, real-time monitoring of the goods.
Vice President of China federation of logistics and purchasing, deng just before an interview with the writer once said: "the value of the electricity will ultimately done through logistics, logistics is therefore electricity around don't open a link." Indeed, there are a lot of steel electricity also realize it. In order to solve the good library from delivery to the end user's distribution problem, electric steel traders have started relatively fragmented transport enterprise resource integration. Let the need of logistics distribution enterprise and transport enterprises with the team, through docking platform, so as to effectively reduce the freight, improve transport efficiency.
Steel trade in recent years, frequent occurrence of crisis, the fund security once again become the focus of attention, the overall amount of capital iron and steel industry, less millions of yuan, more than tens of millions of yuan, even hundreds of millions of yuan. If so, have to be delivered in the steel electric business platform, funds can secure payment be one thing on the minds of customers first. In how to pay for deposit and payment and regulatory issues, the current common practice is electric business platform by introducing or third-party payment platform, custody platform is constructed to solve the problem of capital security, the platform operator, or entrust to regulate Banks and a third party.
Electrical business cooperation between to not fight alone
From the longitudinal view, steel electrical contractor to develop, is by no means make trading platform website is enough, but need to supply of goods, warehousing, logistics, a collection of payment, customers, and the upstream production enterprise, steel themselves, warehousing, logistics team, the downstream end of close cooperation. And from the horizontal, if only competition relationship between platform, their contacts, also cannot give a full play to the superiority of the network infinite boundary, in addition to intensify the competition between the enterprises pressure, steel electricity itself, and it is no good of the whole industry development.
Existing steel electricity, have different advantages, such as A stable supply of goods, B, with strong capability of information gathering, C have warehousing resources all over the country, and D holds A large number of downstream buyers resources, E have approved price index… If people can exchange and share the advantages of resources, will be able to form a larger cluster benefits, also can enhance the anti-risk ability of each platform, form a larger market and brand advantages. In addition, cross-regional cooperation between platform, more can expand the radiation of the electric business platform for logistics distribution. Fight alone, therefore, must not, electrical steel business in the future which is strong, to see who has to be open first, competition and development.
Related posts