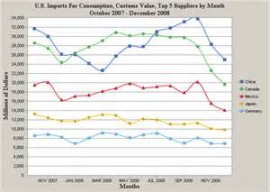 It is reported that the Japanese steelmakers recently in the first quarter of 2015 tin export price negotiations with Asian buyers.
Since the third quarter of this year fell by $5 / ton, Japan tin export manufacturers hope that in the first quarter of next year to promote export price $20 per ton.
The market expected, demand of tin in the first quarter of next year will be increased.
Recently, Japanese steel mills have raised the tin export prices in the second quarter of 2014, the rise in us $50 / tons, to the United States expects its tin export contract prices around 3-5%, is affected by this, south Korean steel mills may also be an increase in the price of tin. In addition, in the Asian region, baosteel has tin export prices raised in April 8 dollars/tons, Thailand producers will also tin price raised about $40 / tons, the reason is that local can industry demand is strong.
Related posts