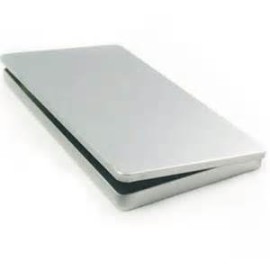 Using produce cavitation effect of ultrasound in liquid, can remove the oil from the surface of workpiece, cooperate with the appropriate cleaning agent, the workpiece surface can quickly achieve high cleanliness.
Electroplating process, the workpiece surface cleanliness requirements higher, and ultrasonic cleaning technology is an ideal technology can meet the requirement. The use of ultrasonic cleaning technology, can replace solvent cleaning oil; Can replace the electric lift oil; Can replace acid etching to remove rust on the surface of the carbon steel and low alloy steel and scale. The application of ultrasonic cleaning technology, can make many traditional cleaning process is simplified, and greatly improve the cleaning quality and production efficiency. Especially for the shape more complex and high requiring to edges of workpiece has more advantages. Use of ultrasonic cleaning technology over a wide range of alternatives to the role of strong acid, strong alkali, greatly reduced and environment pollution, and improve labor environment, reduce the labor intensity, to protect the ecological environment, to contribute.
Of several common workpiece surface condition, the situation by ultrasonic cleaning process:
1, the polishing paste on the surface of the polishing cleaning.
Under normal circumstances, the polishing paste often use paraffin wax blending, paraffin molecular weight, high melting point, normal temperature is solid, is more difficult to clean material, the traditional way is to use organic solvent cleaning or high temperature alkaline cooking, there are many ills. Using ultrasonic cleaning can use water-based cleaning agent, under the condition of the medium temperature, in a few minutes will be thoroughly cleaned surface, commonly used process is: (1) soaking – (2) ultrasonic cleaning – (water) (3) water rinse.
2, the surface has oil and a small amount of rust of cold rolled steel sheet.
Generally have cold rolled steel sheet surface oil, dirt or a small amount of rust, wash clean easily, but after a general method to clean the surface still remains a very thin layer of float ash, affect the subsequent processing quality, sometimes may no longer using acid soaking method to remove this layer float ash. And using the appropriate ultrasonic cleaning and cleaning fluid, can conveniently realize thoroughly clean surface, and make the workpiece surface with high activity, sometimes even revoke pickling before plating activation process.
3, the surface of oxide skin and yellow rust artifacts.
The traditional way is to use hydrochloric acid or sulfuric acid soak cleaning. Such as using ultrasound comprehensive processing technology, can quickly and in a few minutes and remove oil and rust on the surface of the workpiece, and avoided because of the strong acid cleaning with hydrogen embrittlement.
To sum up, the ultrasonic cleaning technology in electroplating and other industries will have a very broad application prospects. In recent years, many manufacturers use wuxi mei jie electroplating ultrasonic cleaning technology and equipment, to replace electroplating line original success for acid and alkali treatment station, make the chrome improving quality and yield more than the original, and improve the production environment, achieved good economic and social benefits. Welcome all units used to my company to discuss cooperation, we will serve you wholeheartedly. Assist you to design reasonable and optimized the process before plating.
Related posts