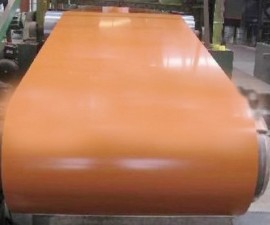 U.S.Z inc. announced on May 20, 2015 Chinese changshu zno expansion project is initiated. Expansion is expected to be completed in the first quarter of 2016.
The whole expansion project, including increased facilities, new employees and new equipment, will make an annual output of 9000 tons of can increase of zinc oxide. Capacity expansion will make U.S.Z zno inc, to meet market demand.
Mr U.S.Z inc company President Rodrigo Daud says: "as the world's largest producer of zinc oxide, we continuously expand and innovation, to maintain its leading position in the zinc market. Capacity expansion is our commitment, to ensure the continuous supply of China and even the global zinc market."
The factory will continue to service the domestic demand for zinc oxide in China. U.S.Z inc company factory is located in changshu, about 60 miles from the northwest of Shanghai, has won the award of the multiple environmental and safety.
U.S.Z inc, vice President of business Tracy Baugh says: "for us to meet the needs of our customers is very important in advance. This expansion fully embodies the U.S.Z inc company is committed to further strengthen our global customer service and product supply."
Related posts