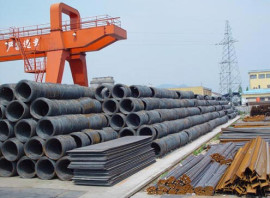 , according to the results according to the national bureau of statistics released by the thick plate in the United States imports of up to 191000 tons of peak in January, although the decline for two consecutive months, imports in February of 163000 tons, imports in March of 141000 tons, but the early stage of the influx of imported resources still worries steel mills.
In march according to the statistics, the service center of medium thickness plate inventory of 1.21 million tons, about 3.1 months of supply. In view of the thick plate inventory is still high, more than the United States seek restricted imports of medium plate steel, especially for China and Russia.
Nucor and SSAB company to lodge a complaint to the Commerce Department said recently, the factory in China plate is used to add a small amount of alloy element to avoid the us anti-dumping sanctions, as these alloy steel exports to the United States in the plate, the location and price on the market in the United States is still the same as the general carbon plate in that harm the interests of the local steel mill. At present, in addition to China's hunan valin xiangtan iron and steel co., LTD., the United States of thick plate plant in other Chinese anti-dumping tax rate of 128.59%.
Amy, nucor and SSAB American firms also formally apply to the U.S. department of commerce for termination of thick plate tariffs in agreement with Russia, and to impose anti-dumping duties. If the U.S. Commerce Department decided to end of thick plate tariffs in agreement with Russia, the United States in Russia's severstal steel anti-dumping tax rate will be restored to 53.81%, other 185% Russian steel mills and exporters.
Related posts