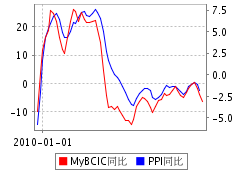 Since this year, Turkey's overall economic growth is slowing, domestic political uncertainty continues to increase, brought negative influence to the development of the steel market, in addition, August influenced by international currency fluctuations, market share price erosion of local resources, steel mills in Dutch, steel internal selling price and export quotations are dropped.
Thermal aspects: the market is bearish sentiment drag and pressure from import resources, Turkey cut hot rolled steel mills continue to price $10 / ton to 360 dollars/tons, export price also fell $10 / ton to 350-360 dollars/ton (FOB). In addition, the commonwealth of independent states (cis) resources import price of $330 to $350 / ton (CFR, Turkey), falling $5 – $10 / ton, price declines may be larger, China resources for $10 – $15 / tons.
Cold roll: because of the hot rolled price decline, Turkey cold roll price also follow test, last week cut cold roll steel mill quote $10 – $15 / ton, ex-factory price quote at $460 – $480 / ton, since August, local cold roll prices have dropped $80 / ton, the export price has dropped to $445 – $455 / ton (FOB), fell by $10 – $15 / tons.
Rebar aspects: last week, a Turkish rebar prices about 20 lira/ton (us $7 / ton), 8-12 mm rebar ex-factory price is about 1420-1440 lira/tons, mainly is the uncertainty of economic development and domestic political situation is unstable limit the terminal market demand recovery, the recent import scrap steel prices fall at the same time, so some traders cut rebar prices. However, Turkey's largest producer of long products Kardemir company still maintain rebar prices stable.
The whole, the current Turkish steel sale in domestic market and exports are poor performance, on the one hand, although their currencies against the dollar for export, but the seasonal weakness in Europe and the United States and other overseas market demand, the resource competition is intense, the export price downward pressure is bigger; Part on the other hand, although the Turkish government to import hot rolled and cold rolled products launched anti-dumping investigations help boost market sentiment, but cheap imports resources continue to squeeze the market share of local resources, macro economic environment deterioration also bring negative effects to the steel market, therefore the domestic steel prices also difficult to stop falling. For the afternoon, in the short term is expected steel prices still is given priority to with weak, Turkey, until the domestic and overseas market demand gradually warming.
Related posts