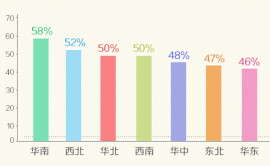 Local government and state-owned enterprises increased tensions due to environmental problems
And previous governments rush to "split" state, in recent years been the local government and state-owned enterprises "turned", local government and the relationship between the state seems to is quietly changing.
Recently, according to reports, shaanxi yulin and yanan two cities that need to pay the compensation for soil and water loss of changqing oilfield and overdue fine collection of more than 1.6 billion yuan, changqing oilfield has not only refused to pay, or even for local related department filed a lawsuit.
In fact, it's only a matter of many local governments and state for the environment and the relationship between "deteriorate" a microcosm. 2013 years later, more and more places to state "declaration of war", such as jiangsu some petrochemical state have been received local "marching orders".
For this kind of relationship between before and after the change, the Chinese association of environmental protection supervision Ma Yongshen litigation department minister. In the past, he said, to the local investigation is often interfere with some big project, but compared with now. Before this not too seriously, and even a bit, but now it will be too much to intervene, but face to face with the problem.
For the cause of the change, the state council development research center, deputy director of the institute resources and environment policy Li Zuojun said the local government didn't get the ideal income, also bring huge ecological damage, central assessment increasingly strict environmental protection, natural in battle.
From this perspective, the environment problem is the important cause of the change of the relationship between local government and state. So, the local government of "marching orders", and the pressure of the environmental problems, will give these in the "embarrassing situation" what are the effects of traditional industry?
Beijing industry and commerce university school of economics, an associate professor at Guo Yi in accept the China sankei shimbun reporters said in an interview, upgrading of industrial structure is a central issue, involving a pressure problem, also involves the problem of an opportunity. At present, the government and people have shown the traditional industry production mode a lot of pressure. Rising labor costs, rising energy prices and environmental problems, including the international market access are threatening the sustainable development of the traditional industry production mode, the extensive mode of production has been harder to maintain. For pressure on the environment, not only is the government's pressure, and people's demands, but they may also be a corresponding punishment, such as tax.
Guo Yi stressed, however, the environment problem is reversed transmission enterprise actively seek innovation of industrial structure of a kind of opportunity. In order to comply with target active increase technology content, for example, adjust the production mode, striving for environmental friendly, high added value, less energy consumption of such a system. Environmental problem is an opportunity, is also a kind of pressure. For the moment is more of a stress.
Facing "marching orders" most of the state or local government traditional industries, to guarantee the sustainable development, in addition to actively seek change oneself, upgrade the industrial structure, also involves industrial area shift problem. So, want to go to where? How to transfer again?
Guo Yi said, traditional industries such as coal, iron and steel general distribution in southeast coastal areas, with the economic development level, economically developed southeast coastal areas, need to these industries. Now due to environmental problems, creates a shift outward.
For regional transfer, Guo Yi two ideas are put forward. , he says, is a kind of southeast coastal region to gradually get rid of the traditional forms, for the central and western regions, the traditional industry is still the better choice of economic development. Off to the Midwest will still Labour costs and environmental problems, the central and western regions still face environmental performance assessment problem. A good way to solve is to traditional industry attracted to the ground, through technical innovation at the same time, reduce the environmental problems caused by the production. It's not impossible, such as Japan, steel production capacity is high, environment is handling it very well.
Another path is, the country now many policies to encourage overseas investment enterprises, you can through the investment to transfer these industries to go abroad. Countries such as southeast Asia and Africa. Wherever transfer, of course, have to improve environmental consciousness.
But Guo Yi also said that either path, needs a long process, because this is not only the industry move out so simple, also involves a lot of social problems.
Related posts