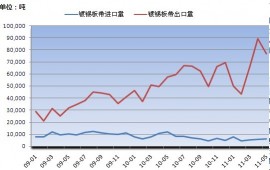 Tinplate packaging due to its good seal, preserved nature, dark, robustness and unique decorative metal charm, determine that it has extensive coverage of the industry in packaging containers, packaging is common international varieties. With a variety of CC tinplate material, DR material, chrome plated and constantly enrich and promote the development of packaging products and technology, tinplate packaging full of innovation.
Because of its strong antioxidant and diverse styles, beautifully printed, tinplate packaging containers loved by our customers, widely used in food packaging, pharmaceutical packaging, household packaging, instrumentation packaging, industrial packaging and other aspects.
Data from the report shows that high intensity tinplate packaging containers, forming good, the product has many advantages, such as its compatibility in the international market and establish a good "word of mouth." Therefore, countries are generally concerned about this a packaging container, is the world's largest amount of metal packaging sheet.
According to the different requirements of the packaging industry, thickness, tinned amount, the mechanical properties of materials such as tin have different needs. Since its inception, has been to tinplate thinning direction. One less tin, even without tin, one thinned substrate thickness tinplate. Its purpose is to adapt to changes in the product and reduce the cost of canning canning.
With the continuous improvement of tinplate printing technology and processing technology and the improvement of tinplate packaging applications more widely. At present, domestic tinplate production capacity continues to increase, tinplate imports will be gradually reduced, except for some high-end products still need a small amount of imports has been basically achieved self-sufficiency. Prospective network, said China's packaging industry's demand for metal packaging in quantity and quality are put forward higher requirements. 2010, China's metal packaging container sales over 50 billion yuan, but also the metal packaging has entered a new growth opportunities, sustained and rapid development of the food industry for tinplate packaging container industry has brought a broad market space for development.
Related posts