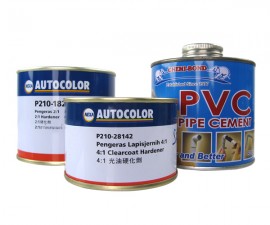 Tin plated sheet steel is commonly known, the English abbreviation for SPTE, refers to both sides of commercially pure tin plated cold-rolled carbon steel sheet or strip, also known as tinned iron. Tin mainly from the effect of preventing corrosion and rust. It strength and formability of steel and tin corrosion resistance, solderability and aesthetic appearance of being bound to a material having corrosion resistance, high toxic, strength, good ductility properties. Early tinplate said foreign iron (Tin Plate), because China is the first foreign iron imports in the mid-Qing Dynasty from the Macau Macau was transliteration 'horses mouth', so Chinese people generally call it 'tin'.
Characteristics of tin plate, tin-plated due to different methods of coating thickness and surface treatment methods vary. However, there are essential effect on the characteristics, but the composition of the original tinplate. Tin plate substrate is made of steel, tin-iron alloy layer, a tin layer, the oxide film and film 5 layers, it is noted that between the steel substrate and the tin-iron alloy layer had a layer of tin. This is a reflow treatment, and a passivation treatment in a tin-plated steel sheet produced, which not only has the role of the media, so that the tin plate is firmly attached to the surface, but also the bright tin layer, the presence of the tin plating layer porosity compensation to improve the corrosion resistance of the steel sheet. Generally, 0.5 ~ 2.0μm, the thickness of the thermal method for tin-plated layer is larger than the thickness of the tin layer of the tin plating layer thickness of tin methods. Although the above tin layer is very thin, but it is very useful to 'coat'. Metal wear this coat is not only beautiful, but also has a lot of excellent features. Tin chemically very stable, it does not react chemically with water, even if it prolonged contact with moist air, and its surface will gradually form a thick oxide film, a thin film which can prevent tin to oxidation, which is the cause of corrosion resistant tinplate.
Tinplate sheet metal packaging mainly for raw materials, tin sheets to the quality of Japan, Korea, Taiwan and other places is superior because tinplate sheet is soft and flexible, easy to create different shapes. General use tinplate packaging of goods to high-end market as the goal, the world's major consumer markets tinplate packaging in Europe. Tin box is mainly used for food packaging, while others are used for wine, chocolate and tea packaging, followed by the tobacco industry also very large market, because these products require a sealed tin box packaging.
Related posts