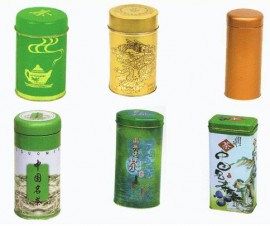 The recovery of tin cans less than 30% in China, as there are in fact excessive packaging ban. 2007 through the validation of the "limit excessive packaging of goods General" mandatory national standard regulations, health care products, cosmetics, alcoholic beverages, pastries, tea and other five categories of goods shall not be more than three layers of packaging, packaging cost should not exceed the prices of commodities 15%.
In fact, this provision is almost non-existent in the tea fields. Reporters saw at the tea market package, more than four or more layers. On the one hand is a huge amount and excessive packaging, on the other hand, as a great recovery value of the metal, tinplate recycling rate in our country is very low, the metal packaging industry has also been heavily criticized this purpose.
"China has not yet formed a complete mechanism for the recovery of packaging waste and related policies supporting effective waste of resources is very powerful." Henan volunteer members of the Association of Friends of Nature, environmentalists Guo Liang said.

Guo Liang said that Japan is the excessive packaging of the most affected countries, but its recovery do very fine, has already formed a virtuous circle. Japanese government requires the use of metal cans after the trash must be placed in designated places as a resource by resource recovery vehicle to be carried away dedicated resource center. After the cans recycled material, is used in various parts of the building made ​​of iron or high-speed rail track. In Germany, France, the government requires metal waste recycling refined to housewives "unbearable", Germany and France cans recoveries were as high as 73.8%.
Associated with this, a data reporter obtained from the Chamber of Commerce of Henan steel trade, China's iron ore consumption and the imports are called superpower, the consumption of resources, we are two times the world average, the United States 4.3 times, 1.5 times that of Japan. The reporter found that the use of the public after a short tin cans have four to go: the retention, reuse, sell scrap, discarded. After tinplate cans opened, either continue storing tea and food, or for debris storage, this is retained. Reuse means of a high-grade tea box will be preserved, filled with the same amount of tea and other goods after the donation to others, this is the re-use. The recipient of tin plate tea cans stored in the home, except for a few strange shapes beautiful retained for personal use, most sold as scrap, more part together with the garbage discarded.


Related posts