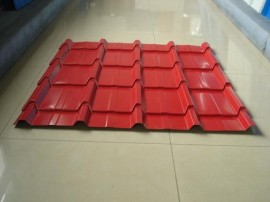 News on the 16th Tianjin: Tianjin PPGI mainstream market steady run, some private color plant raised prices.
Prices as of press time, galvanized coil, 1.0mm * 1250 * C Shougang no flowers reported 4380 yuan / ton; 1.0mm Tangshan Iron and Steel Resources reported 4370 yuan / ton; Angang has spent with the specifications offer 4450 yuan / ton; Angang Tiantie 1.0mm reported 4360 yuan / ton; Benxi 1.0mm offer 4420 yuan / ton. Color-coated roll, 0.47mm Tianjin Xinyu quoted PPGI market price of 4650 yuan / ton, the same specifications Jinghua offer 4650 yuan / ton, Yueyang offer 4950 yuan / ton.
Galvanized certain aspects of the market to do the business end customers informed the author, and customers in the near future they communicate, they found themselves near future terminal fewer orders, so I do not blind production, indirectly led to weak shipments of steel trading business.
Painted areas today Xinyu, Beijing, Tianjin and other major steel mills unified color raised prices, ranging from 50 yuan / ton, the market price is followed by subsequent follow up. The author believes that although the steel price increases driven by the market pull up, but because demand has not actually keep up, so this round of price increase is only temporary, the latter price or will fall.
Related posts