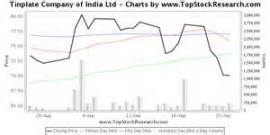 Han Weidong recently, Lange steel net, senior experts said on "the 2014 annual meeting of Lange steel", although the price of steel this year appeared a lot of unexpected movements, but comprehensive analysis, steel prices also having a tough time next year.
According to relevant data show that since the beginning of the year, the domestic steel prices excluding recovered slightly in April, on the whole, still keep a declining situation, to late November, CSPI steel composite price index has dropped to 85.64 points, down 13.32 points, compared with earlier this year was down 14.16 points over the same period last year. 2014 years ago in the third quarter, the steel mills steel sales settlement price is 3150 yuan, compared with 2013 levels dropped by 292 yuan/ton, down 1318 yuan/ton, compared with 2011 fell by more than 29%.
To this, zhang Lin, an analyst at Lange steel net in an interview with "securities journal" reporter, said steel settlement of declining prices, directly shows the domestic hong kong-listed winter already more and more cold, "steel prices to recover, mainly in the domestic steel demand, steel exports and production capacity can effectively reduce the three aspects".
Famous economist and former ministry of construction policy research center director liu xiuchen, said at the meeting next year some prefecture-level central cities especially in the developing course of the past relative lag of the old city reconstruction of the old will have an orgasm.
"The demand for steel in our country in the future will bring a boost." Zhang Lin said.
Steel prices rebound will still be too much effort
From union steel logistics professional committee survey, released by the steel industry PMI index, at 43.3% in November, compared with last month fell 2.7%, the index dropped to its lowest level since the last nine months, and seven consecutive months in 50% from below.
Main component index, index of new orders, purchase price index contracted again, new export orders fell below 50% contraction range, finished goods inventory index rose slightly, the production index of three notches to nearly nine months lows.
Zhang Linxiang reporters that steel prices to can truly achieve recovery, focus on three aspects, "the first domestic demand, there is new, and it is the real power, demand for steel has to be able to have obvious effect of stimulation of motivation; secondly, the export situation will continue to improve, steel exports, though not a major means of domestic steel mills digestive capacity, but indispensable; third, is the intrinsic factor, also is to reduce the steel supply on the market".
The reporter understands, according to data from later this month, the national main market steel inventories of 10.434 million tons, compared with the end of February this year fell by 10.428 million tonnes, decline to 50%. Remarkably mills inventory is a rose, key iron and steel association statistics enterprise steel inventories in late October this year reached 14.143 million tons, compared with the same period last year increased by 1.267 million tons. Steel stocks this year the overall trend is the social inventory at first and lowered later business inventories are still high.
Steel and raw material prices fell sharply, steel social inventory has fallen dramatically, reservoirs and financing function in degeneration. But steel mills electricity to seek breakthrough, depth of the Internet began to change the steel industry. Although the steel industry improved profit, but funding difficulties.
Zhang Linxiang reporters that the future economic will run under the new normal, economic growth is slowing, spending the bulk of the steel housing construction, the focus should still be shantytowns, other iron and steel base construction, of the project is still in progress. For the export market, iron ore prices fell by nearly half since 2014, the export of Chinese steel mills still have cost competitiveness, so on exports still hold optimistic attitude. As for production, is still by executive order to adjust, such as open international important meeting or review of environmental protection and so on, will only intermittent steel production, the influence of the current active production is still fantasy.
Turn shantytowns into new housing areas to boost steel demand?
Can say, the real estate market is a barometer of the iron and steel industry, the real estate market next year performance largely determines the rise and fall of China's iron and steel industry.
"Since opening in 2014, the state council for approval to open one trillion new varieties of financial loans to turn shantytowns into new housing areas, and the shanty towns transformation is different from the original" twelfth five-year "start time of affordable housing construction, before 2013, turn shantytowns into new housing areas, specifically to large state-owned forestry and pasture employees concentrated residential area, city and reconstruction of old old town don't enjoy shantytowns policy. But this year is different, turn shantytowns into new housing areas focus on joint old old town, than the original turn shantytowns into new housing areas are eligible to greatly expand the joint of urban transformation, means that in the past we had some prefecture-level central city development relative lag in the process of old city transformation in 2015 will be the climax of the old." Xiuchen said.
Notable is, before the turn shantytowns into new housing areas and guarantee housing has a lot of differences, xiuchen said, first of all, no problem, it is the old city construction land; Second, it is easier to introduce the power of the market, the third, more easily and the legacy of the past decade closely combined with urban construction system, such as urban villages, small property rights; Finally, more suitable for upgrading urban comprehensive, including commercial forms, from a predominantly base business city development for large commercial center, underground municipal pipe network transformation, comprehensive transportation planning of a comprehensive, ordinary housing from low-end to high-end upgrades.
But zhang Lin said that the shantytown transformation while brings to the steel industry in our country needs a boost, but exactly how effective still need to wait for, "said simple, turn shantytowns into new housing areas do not have an immediate effect demand for steel, now also is just put forward this concept, from the examination and approval to the plan to implement could take a long time, for now the plight of the steel industry plays the role of which is to stay in the 'mood' degree".
Related posts