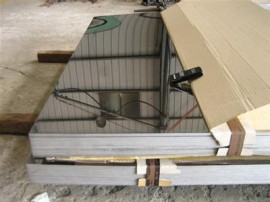 Steel market in Europe and the United States in 2015 basically has experienced a falling for a whole year, while the middle had a steel mill try to raise prices, but have failed. Near the end of the year, as scrap steel prices stabilize or rebound, Europe and the United States steel mills have started to try to raise prices. About the price can be successful, remains to be seen.
Last week, Europe's most size profile steel mills – he has announced an increase in the price of all products 20 euros/ton. The steel mills, said the price is the main reason of the scrap steel prices. After that, the southern European steel rebar prices rise 15-20 euros/ton, the export price increases have been north Africa clients to accept, the Nordic steel plant is ready for an increase in the price of rebar. Flat material aspect, the Nordic several the sheet steel mills are now trying to raise the price, one of the steel mills have confirmed will be increased 30 euros/ton. This is the first time the northern European steel mills in recent months to raise prices, and is expected to raise prices again in January. For the European steel mills to raise prices, the user is not prepare, in the short term is expected to refused to accept the price increase, but steel mills will not give up prices. Affected by exchange rate fluctuations, the recent European steel import prices rebound slightly, and the recent steel mills said order begin to grow, this will help the European steel mills implementation increases.
In the United States, on December 9, AK steel corporation in the United States announced plans to raise carbon plate spot prices, immediately began to perform, to raise prices, hot roll ex-factory price is $420 / ton, cold roll is $540 / ton, hot galvanized sheet for $550 / ton. Then NLMK U.S. companies announced an increase in the price of sheet stock $40 / ton, immediately began to perform. Rise in the price, the company said the main reason is that a reduction in the cost stability, falling inventories and imports the arrival of the goods. Other U.S. steel mills also is expected to follow the price. Steel mill the price increase for the United States, market participants said that in the short term will boost the spot market, is expected to rebound clinch a deal the price, but look medium to long term, the market is still not optimistic, because of the global downturn in the market price rise too much will lead to import growth again.
Related posts