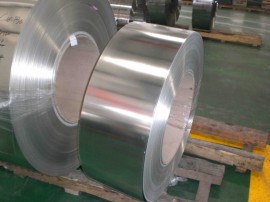 Shanghai market price of tin plate running smoothly. As of press time the mainstream market price Meishan Steel 0.20mm * 815mm offer for 6670 yuan / ton, Meishan Steel 0.23mm * 800mm offer 6600 yuan / ton, Baosteel 0.25mm * 800mm offer 6900 yuan / ton, Baosteel 0.30mm * 930mm offer 6500 yuan / t, Baosteel 0.16mm * 895mm offer 7500 yuan / ton (material DR8) (quote the reference amount tinned 2.8 / 2.8, genuine tax price).
Shanghai Baosteel products in the region, in September introduced Baosteel Meishan Steel and tinplate price policy, maintain policy unchanged in August. Baosteel prices stable, the Pacific and other steel mills also will keep flat out, the market prices continue to remain stable trend. However, tin plate in Tianjin Furen lead market rose 50 yuan / ton, while some steel mills as Hengshui pull up. The reason is usually tin plate northern half of the season, a large number of listed fruit, fruit juice and other beverages, such as increased production, increased demand for jars. This is the difference between metallurgical and other tin plate and hot-rolled products.
In summary, the current Shanghai tin plate prices remain low, but does not rule out problems caused by low turnover may be down, I expect short-term Shanghai market price of tinplate some brands may decline.
Related posts