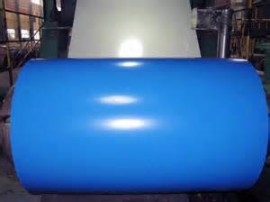 According to the coating plate roll manufacturers Lysva, forecast Russia galvanized coil terminal consumption may exceed 3.2 million tons this year, increase 4% than last year. Including supply caitu Russian galvanized coil consumption amounted to 4.8 million tons, an increase of 4.5%.
Expected this year Russia's domestic steel mills to produce 4.4 million tons of galvanized coil, an increase of 3%, galvanized coil basic balance between supply and demand, supply shortage is only 8%. Galvanized coil imports increased 25% year-on-year, the year is about 380000 tons, while import growth, but the import market share is still less than 10%.
Lysva company predicts that in 2020 the Russian galvanized coil consumption (including caitu supply roll) than the current 1 million tons (22%), reached 5.8 million tons, at the same time domestic production 900000 tons (21%), plus the potential output of 5.2 million tons, supply basically can satisfy the demand of 90% in 2020. Does not include supply galvanized coil width, roll consumption will increase to 3.8 million tons, 2013, almost 14 years, import and stable in 34-370000 tons, not more than 7% market share.
Related posts