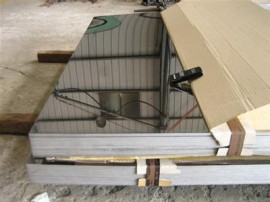 A public announcement on June 9, the Mexican ministry of economic affairs, decided to continue to originally from China, Germany and France hot rolled steel plate (product id number is: 72083601, 72083701, 72083801, 72083901, 72083801, 72083901 and 72253099) anti-dumping investigation, and 72.16% to 72.16% on Chinese imports of the provisional anti-dumping duty.
Preliminary decision comes into effect since released the next day, all interested parties in July 7, 2015, then submit relevant information, comments, and the first stage of forensics supplementary documents.
According to previously reported, Mexico in Latin America's fifth largest consumer of steel from China to rise to third place, in the first four months of this year imports from China increased by 104%, imported steel 434000 tons, more than countries such as Chile and Peru, only in Brazil and Central America, both in the same period after import 584000 tons and 505000 tons of steel products in China. And hot rolled plate volume occupied the main position in steel exports, Mexico will anti-dumping duties on Chinese hot-rolled coil exports.
Related posts