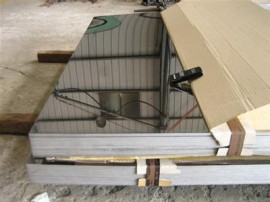 Malaysia recently decided, starting on July 2, from 42 countries and regions, including China, imports of hot rolled plate levy a tax on safeguard measures 3 years.
Apply to the tax rate of medium plate structure, construction, manufacturing and industrial machinery, customs code for 7208.51.000, 7208.52.000, 7225.40.000, asean coordination tariff code for 7208.51.0000, 7208.52.0000, 7225.40.9000. On July 2, 2015 to 17.4% tax rate on July 1, 2016, on July 2, 2016 to 13.9% tax rate on July 1, 2017, on July 2, 2017 to July 1, 2018 tax rate to 10.4%.
Malaysia international trade (MITI), said on January 1, 2013 to December 31, 2013, during the injury investigation, obviously increase the import plate and has cause damage to the local market, steel mills have been forced to production and capacity utilization rate decline, falling profits.
Malaysia began safeguards investigation in last August, and at the end of the year 23.93% of the 200 day temporary safeguard measures tax.
Related posts