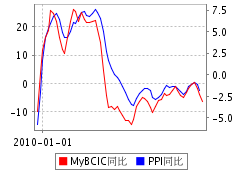 Latin American steel imports are increasing. In fact, become the main parts of steel export destination in Latin America, the exporting countries including China, India, Russia and Turkey. In 2013, the amount of steel imports from China accounted for 36% of total imported steel in Latin America. That same year, Latin American steel imports account for 30% of the apparent consumption of steel. In 2014, this proportion to rise further to 33%. Since 2010, that figure has been maintained at more than 30%.
Imports increase makes the Latin American domestic production contract, further reduce profits. Latin American iron and steel industry faces a plant shut down, the fate of the import dependence increase. In recent years, the steel trade of Latin America has been a deficit state, capacity of 2014 tons of steel trade deficit in 2014, a 5.6% increase over 2013. Imports accounted for the proportion of local steel production has been improved, from around 9% in 1990 rose to 28% in 2015 (estimated).
At present, the serious question is: in the Latin America Latin America's economic developed abnormal prosperity "Dutch disease" — namely raw material industry have led to the phenomenon of the decline of other industries. Latin America's industrial GDP share of less and less, the steel industry users are reduced, and the iron and steel industry is the main industry of industrial development in the region, as a result, Latin America need to realize industrialization of secondary to ensure sustained economic and employment growth.
Related posts