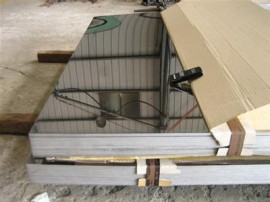 A few days ago, Japan's Nippon steel corporation and Japanese steelmakers Kohan company has reached an agreement that will together to advance has been made by aluminum tin business monopoly of Japanese canned beer industry. The two companies agreed to buy nickel, tin raw materials together, sharing production equipment, together with aluminum cans manufacturers and foreign trade business competition in the market share. Cooperation will be more effective against the steel market demand change and growing competition in the market.
In addition, in the cooperation agreement, the two companies have agreed to cross other shares of the company. Among them 1.19% stake in Nippon steel company has Kohan company, at the same time Kohan company owns a 0.15% stake in Nippon steel.
They said, the two companies are studying together to buy nickel, tin contract of raw materials. Kohan company has signed a purchase contract, non-ferrous metal Nippon steel company also have a purchase contract, but the company not released official term of the contract. Nippon steel company production of tin 450000-450000 tons, Kohan company is 300000 tons.
Kohan tin products, general manager of sales department Masafumi Miyaji said the company intends to supply steel scrap Nippon steel company. Was tin trade company general manager Shigeto Yasuura said the cooperation, the company will drop in tin and iron and steel costs, it has a great advantage than aluminum cans. The London metal exchange prices continue to rise, so the production cost will be increased, by contrast, the prices of tinplate cans is much cheaper.
Japan steel plating factory supply four major Japanese beer manufacturer of tinplate sheet or the amount of beer cans is 1 million. In 2005, 18.3 billion aluminum cans. Yasuura added: "plated steel plate more strong than aluminum. We heard of consumer complaints beer manufacturers producing beer cans in the process of manufacturing or in transit often burst. And points out that aluminum can easily burst due to impact. At the same time, tinplate cans can be recycled, the recovery rate is higher than aluminum cans. 2004 Japan tin case recovery rate 87.1%, aluminium cans for 86.1%."
Miyaji also added, in the process of production, the amount of carbon dioxide from the tins out far below from the production of aluminum cans. Yasuura denied can save of beer and aluminum can save of different flavors. "By the experiment results show that tin deposit beverage will not change its original taste. Good wine can be put in the iron pot."
Mayumi 'said the growing number of aluminum cans manufacturers can make consumers believe the taste and smell of aluminum cans will be aluminum cans no difference.
Related posts