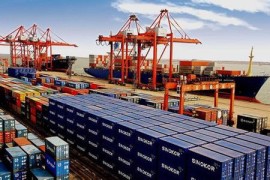 Iron and steel industry is a typical process industry. In recent years, the popularization of information technology application, to the healthy development of the iron and steel industry plays an important role. At present, the enterprise resource planning (ERP), manufacturing execution system (MES) technology has been widely used in steel industry, such as digital design tools penetration, key process numerical control rate increasing. Advanced iron and steel companies such as baosteel is gradually to intelligent transformation.
So, in the industrial age 4.0, downstream users production, in the form of industrial 4.0 will be iron and steel enterprises have any requirements to us? How do we achieve user personalization demand? How to realize transition from manufacturing to service?
Industry will bring major changes include: 4.0 to enhance the efficiency of labor, product and the service level and efficiency, lower procurement costs and efficiency. For companies, is through the introduction of the CPS (logistics information system) to reduce artificial, improve the flexibility of manufacturing and, in turn, is used to support personalization. For steel industry, through the CPS reduce artificial, improve labor efficiency is feasible. For example, reduce the operating post driving, car, motorcycles, establish unmanned warehouse, etc. In this regard, baosteel, hebei iron and steel group and other steel mills is stepping up its implementation. However, this does little to improve the production of flexible. Flexible enhancement can also be difficult to translate into profits of user customization.
Iron and steel enterprise customers generally can be divided into two categories: one is to buy mature products of professional users, mainly related to the supply problems; A non-specialist user or procurement not mature users of new products, here is a problem of product development and service.
For mature product supply problems, users are concerned about the production enterprise how to timely and sufficient to deliver qualified products. At present, enterprises have done is not enough in this aspect. Some statistics, from the user to get the order contracts to use truly, interval of about 100 days. For users, the ideal is to use a cheaper price, to get the order before actual use. Personalized needs of user can bring enormous pressure to the supply chain, to solve this problem, you can consider introducing lateral CPS.
Iron and steel enterprises in China are mostly long production process, which requires different product order contract by intensive production to reduce production costs. Otherwise, the efficiency of the product is difficult to meet user needs. However, intensive production will affect delivery date. In order to solve this contradiction, need in the quality of design, planning, scheduling, dispatch, etc for longitudinal CPS transformation, its purpose is to realize the "mass customization".
Now, the iron and steel industry has entered the new normal of excess production capacity, steel mills often cannot operate at full capacity production line. At this time, is it possible to spare capacity to support rapid order? In addition, users can like query the plane space, convenient to purchase steel? These are our winning the future development opportunities problem needs to be further studied.
In the Internet age, if we can accurately understand and anticipate users to the requirements of the product's quantity and the delivery time, the enterprise has to achieve timely delivery. Of course, to do this, we need to know more about the user requirements. At the same time, we have to win the trust of users, to open more information to us. This is also required by the transverse CPS.
In product development and service, we need to develop the product life cycle management system. The goal of this system is to realize the fully digital end-to-end integration. Of course, to achieve the goals of the, is still a long way for us. So, what is to be solved now? Our enterprise consider to achieve two recent: development platform of sharing data, knowledge, software tools, will experience model, enterprise as the personal knowledge and data, thus essential to improve enterprise's technical level and efficiency of product development and service. Based on this, into the industrial age 4.0, we naturally from the manufacturer to achieve the transformation of service providers.
Related posts