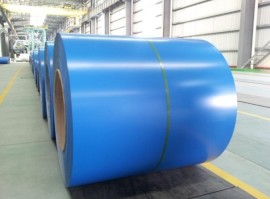 Due to the overseas demand and global steel prices decline, hot dip galvanized manufacturers in India is trying to far away from the export market, turn to the domestic market is improving.
India's exports to the us 0.3 mm hot galvanized sheet price has remained steady in 700-725 dollars/ton (CFR), due to the decline in demand, the market is expected the third quarter India hot galvanized steel sheet shipments to the United States will be reduced.
Indian exports to Africa a steel plant earlier this month a group of thick 0.18 mm hot galvanized sheet, for which he paid $800 / ton (CFR), to the Middle East price at $775 / ton (CFR).
Related posts