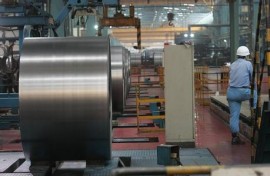 According to bloomberg, citing local media "the south Korean economic news" reported that South Korea preliminary determination dumping h-beam in China. Anti-dumping duty rate estimates will be set at 17.69% – 32.72%. Reported that the south Korean government will make a final decision in March next year.
South Korea h-beam market size of 2.5 trillion won, of which China imports account for about 30%.
South Korea's hyundai steel, dongguk steel filed a complaint on May 30. South Korea fair trade commission including hebei west, tianjin iron and steel, rizhao iron and steel and so on six Chinese steel mills.
Related posts