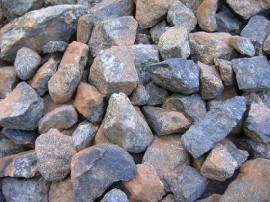 From Australia industry, according to the latest forecast data published in 2014, the global iron ore trade volume will reach 1.35 billion tons, compared with growth of 10.5% in 2013, exceed 1.3 billion tons for the first time. On the other hand, the global iron ore trade volume growth in 2015 is expected to fall to 2.8%.
In addition, according to the Australian industry is expected, global coking coal trade in 2014 will reach 2014 tons, up 0.7% compared with the previous year; Growth will be expanded to 2.0% in 2015. Industry in Australia, said that in 2015, the slowdown in demand will make global iron ore trade growth fell back, on the other hand, although mine were out, but not significantly reduce the coking coal trade.
In addition, because of the domestic iron ore production growth exceeds demand growth in emerging economies and supply glut, further, the Australian industry will be in 2014 iron ore price forecast by 33% to $63 / ton. Administration of industry of Australia's resources and energy economy in September, 2014, given the expected value of $94 / ton. According to the latest report the agency, in 2014 iron ore price will be around $88 a tonne. Australia's Treasury had previously expected, iron ore prices will continue to fall, the next two years fell to about $60 / ton.
Related posts