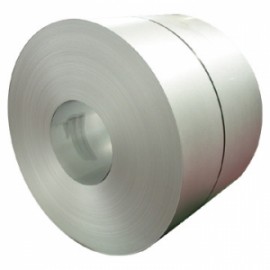 1 Corrosion resistance:
"55% aluminum-zinc coated steel coils," barrier layer corrosion protection from aluminum, and zinc sacrificial protection. When trimming zinc, scratches, abrasions and partly for the sacrificial coating, the aluminum will form an oxide layer does not dissolve, to play the barrier protection. Galvalume alloy steel volumes in a variety of different atmospheres, for 20 years of outdoor exposure test, confirmed 55% aluminum-zinc plated steel trimming protection than 5% aluminum-zinc-plated steel is preferred.

2 Heat resistance:
Heat-resistant aluminum-plated zinc alloy steel plate 55% of, and high temperature oxidation resistance than aluminum galvanized steel plate for similar good. Galvanized alloy steel plate can be used for high-temperature environments up to 315 degrees.

3 reflex:
55% aluminum-zinc alloy coated board with high reflectivity, making thermal barrier; galvanized steel thermal reflectivity is almost twice galvanized steel, and therefore, in the case of unpainted serve as roofs and embedded board can also achieve energy savings.

4 painted nature:
Because with excellent adhesion between the zinc layer of galvanized steel and paint, and therefore used as a sign board into a general-purpose, without pretreatment and weathering process can be painted; while Galvalume need weathering process and pre-deal with.
Related posts