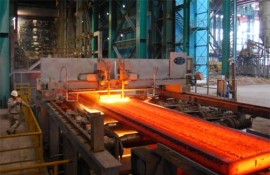 Cisa's latest statistics show that, although this year China's steel prices reached a record low, but in the main raw fuels such as iron ore and coking coal prices fall far above under the situation of steel prices, China's steel industry profitability and operating conditions are improved, steel industry profits this year is expected to more than 28 billion yuan of above.
Cisa, according to business situation forecast profit total iron and steel industry this year will reach 28 billion yuan of above, hit a record in almost three years. It also showed the procurement costs drop dramatically, to our country iron and steel enterprises reduce manufacturing costs and improve profitability has played a decisive role.
Data show that by the end of November this year, the national tertiary rebar prices fell an average of 17.8% (623 yuan/ton), hot rolled plate fell 13% (458 yuan/ton); Australian fine fell 47.8% over the same period, 62% (64 yuan/ton), domestic ore dropped 36.8% (390 yuan/ton), coke (500 yuan/ton) down 35.7%. Due to the open years, manufacturing costs accounted for about 70% of the original fuel prices drop far above the finished steel 2 to 3 times, enterprise production cost greatly reduced.
According to cisa financial data in October this year, included in the scope of the association of national 88 key units, 67 profit, 21 losses, percentage of loss-incurring enterprises is 23.9%, 45.5% than the highest data appeared in April this year has dropped significantly. During the reporting period, each enterprise accumulative total profit of 22.7 billion yuan, up 61.3% year on year, an increase of 8.61 billion yuan. Asset-liability ratio from may to September, realize "five by" steel sheets is gradually improved; Total wages than the same period last year, an increase of 4.27 billion yuan, an increase of 4.83%, a steel worker income growth far in excess of the CPI.
Related posts