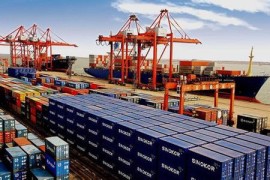 By the ministry of industry and approved by the letter committee of jiangsu province, jiangsu province last year four industry overcapacity dissolve and 10 industry relatively low capacity elimination mission complete, some businesses have overfulfilled. This is the two years in advance of jiangsu province in 2013 to complete the "twelfth five-year" national behind the low capacity elimination task, actively improve industrial technology, environmental protection, safety production standard, self-compression achievements.
Last year in jiangsu province identified 121 in resolving the project out, related enterprises were removed, the main equipment in production line, or through mergers and reorganization, adjusting integration transformation. 121 projects dissolve and elimination capacity, energy saving 558000 tonnes per year, 12500 tons, 02700 tons of sulfur dioxide emission reduction COD. At the same time, make the land space and environment capacity, some enterprises through technology to upgrade the products and the level of process equipment.
The reporter understands, according to solve the excess capacity in jiangsu province action plan for five years, will this year in the iron and steel, cement, plate glass, ship four industries with excess capacity, as well as printing and dyeing, lead-acid batteries, rare earth, paper making, iron alloy, casting, electroplating, textile, photovoltaic manufacturing nine low-end industries with more capacity to determine a number of projects. Now determine dissolve the ironmaking production capacity of 1.1 million tons, steel production capacity of 1.5 million tons, production capacity of 3.7 million tons of cement, the capacity of not less than 2 million deadweight tonnage of the ship.
Related posts