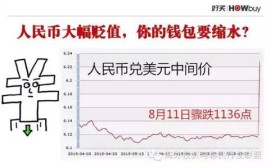 China's central bank, improve the RMB exchange rate parity prices continue to cause reactions, the yuan against the us dollar devaluation on two consecutive days, thousands of above, the market expected the yuan may have a trend decline. It is good for China's steel exports, but it seems to stimulate exports limited impact.
Overseas traders is generally believed that the renminbi devaluation could lead to China's steel export prices to fall further. The Asian hot market is stable, common specifications of hot roll $312 – $318 / ton (FOB), but there is a decline in space. Cold rolled in transient stability after long time also started weakening, clinch a deal of $350 to $355 / ton (FOB). Some did not order buyers continue to wait, order of the buyer in order to reduce possible losses, seeking to purchase spot or delivery of resources in the near future. Cold roll price also weaker with the eu anti-dumping, Pakistan, cold roll, and the steel mill request investigation has a certain influence.
Although depreciation may lead to export prices, good for export, but understands from domestic trade business, export prices won't have a significant decline, due to the depreciation also makes the cost of iron ore imports increase, and now steel export is a small profit.
Depreciation to stimulate or limited the influence of steel exports this year, China's export prices have strong competitiveness in the international market, exports remain high. The customs according to the latest figures, this year in July China's exports of 9.73 million tons of steel, rose 9%, up 21% from a year earlier. 1 – July, China's steel exports 62.13 million tons, an increase of nearly 27%.
Related posts